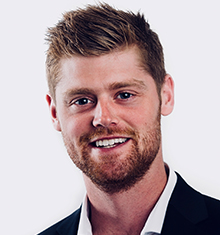 Contact Nanaimo REALTOR&reg
Luke Bouma, Sales Associate, REALTOR®
---
Luke Bouma, Sales Associate, REALTOR®
Proud and excited to be a member of RE/MAX of Nanaimo. Luke grew up in the Nanaimo and Ladysmith area and is pleased to be able to work in such great communities. He attended Vancouver Island University where he obtained a Bachelor of Arts degree. He later committed five years to the BC Wildfire Service where he had the opportunity to explore many areas of British Columbia. From managing and supervising small to large fire crews, he understands the importance of team work and clear communication. Luke has a passion for meeting new people and enjoys working in a team environment. Luke has also spent time working as a personal trainer in Nanaimo, where he was able to learn the value of building strong, trusted relationships as well as working with clients to achieve their desired goals. Luke comes from a family background of carpentry and real estate development and has gained an eye for seeking out potential real estate opportunities. In his spare time, Luke enjoys all sports and outdoor activities, that allows for an active lifestyle. Luke shares the same goals and objectives of RE/MAX of Nanaimo in which he is determined to serve the public and our profession by providing the highest quality real estate services possible in every respect of our work. He is driven to always work honestly for the best interest of his clients and strives to see their dreams come true.
---
RE/MAX of Nanaimo
#1-5140 Metral Drive Nanaimo, British Columbia, V9T 2K8
Phone :: 250-751-1223
Fax ::
"Each office independently owned & operated"
Nanaimo, Vancouver Island British Columbia
Real Estate